She's 2 1/2 now and was really into Christmas this year. While she wasn't scared of Santa, she still wasn't quite sure about him. I'm figuring that by next Christmas, Santa will be her BFF and she'll fill his ear with a litany of requests.
Here's just a sample of photos from her Christmas at our house and at home.


Unwrapping carefully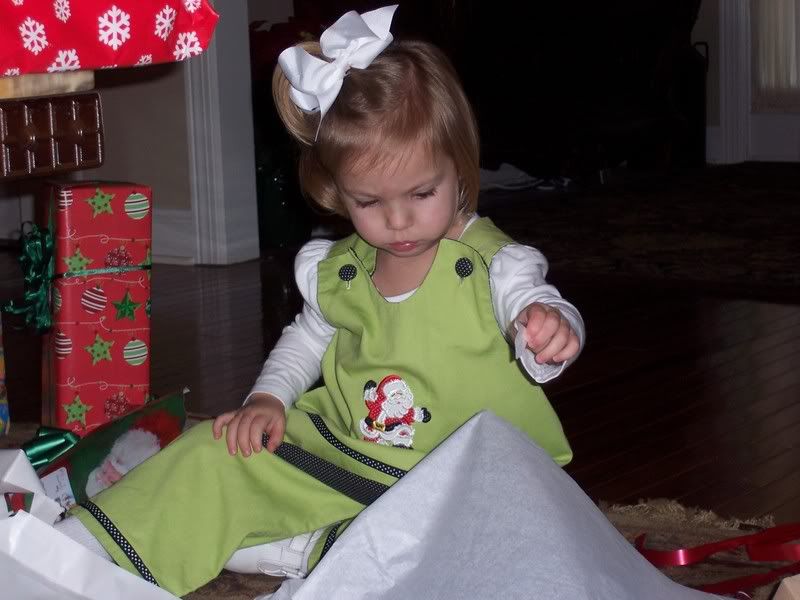 On Grammy's lap wearing her new play jewelry and a red sticker on her forehead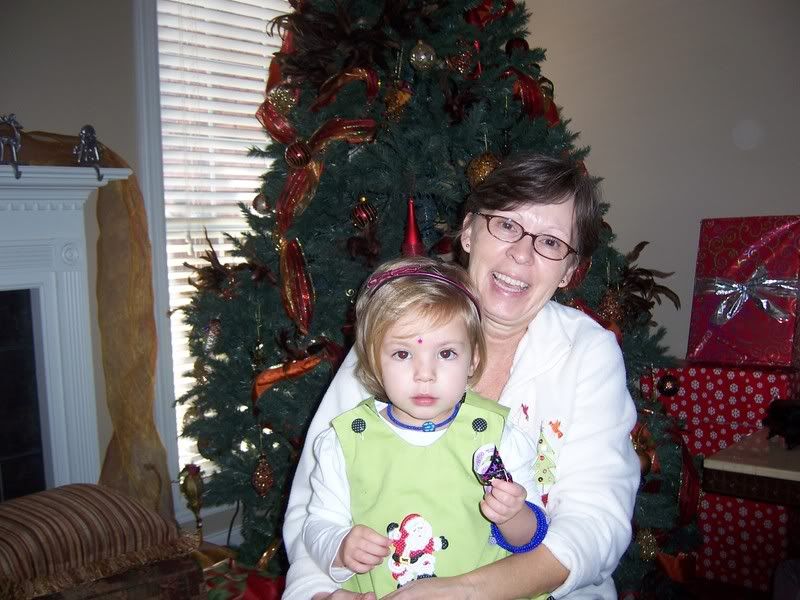 With Uncle Adam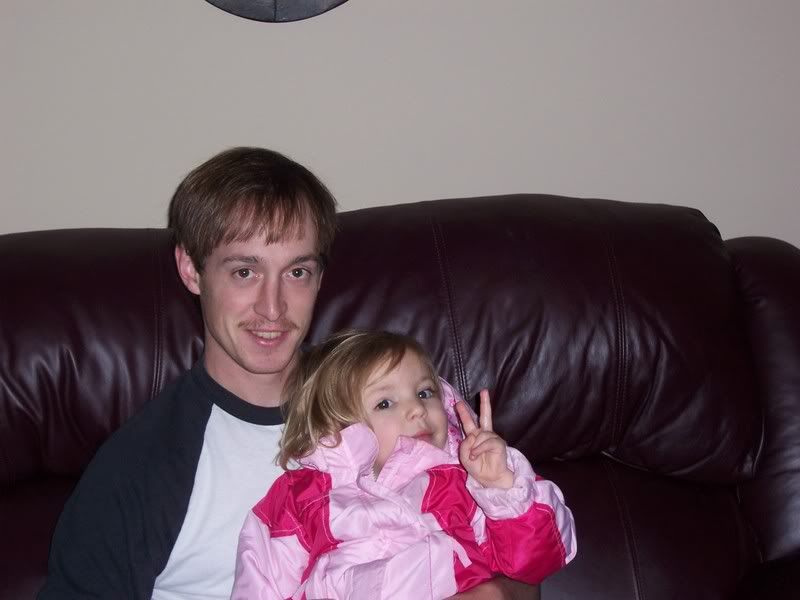 On Santa's lap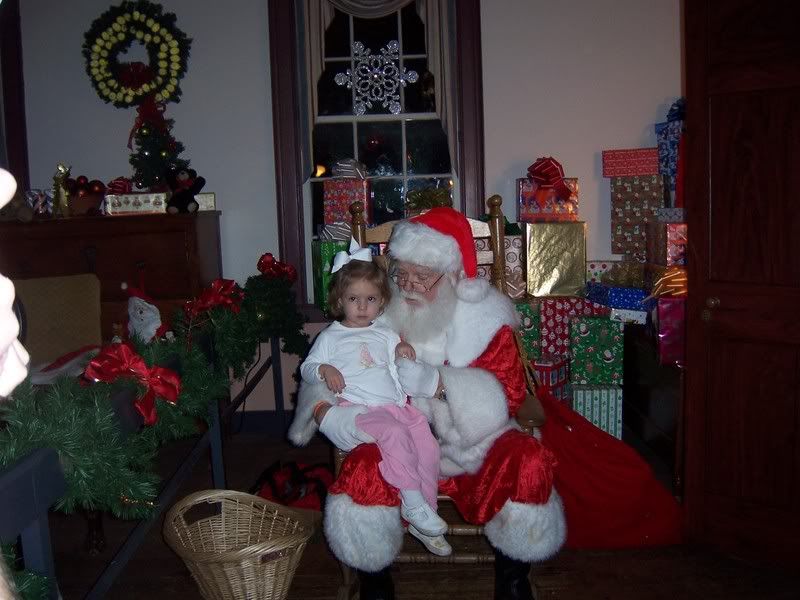 Decorating a cookie in the elves kitchen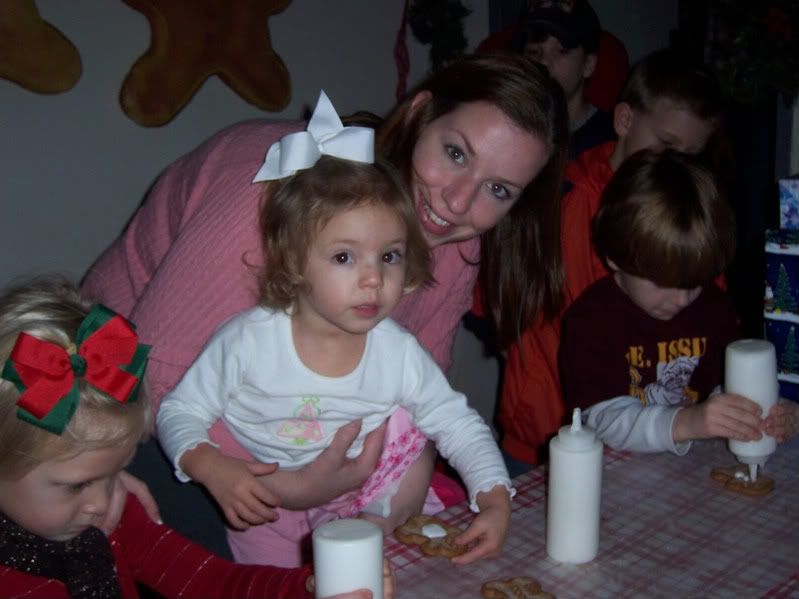 Look what Santa brought!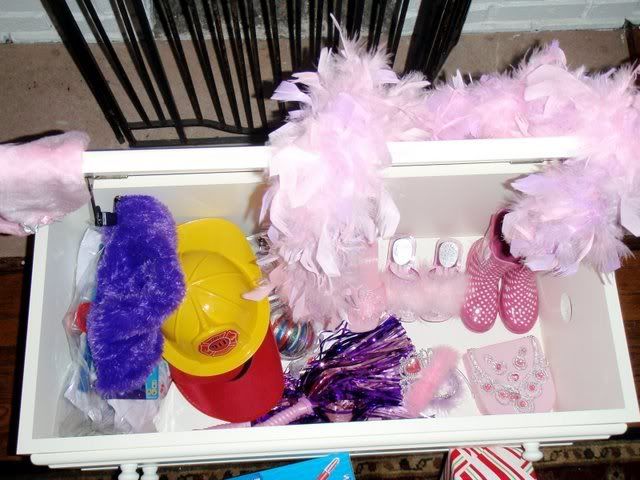 Shoes!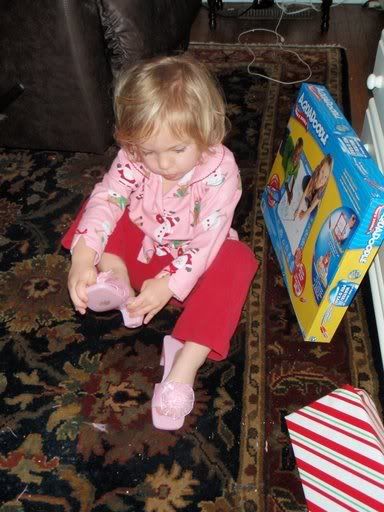 And gloves!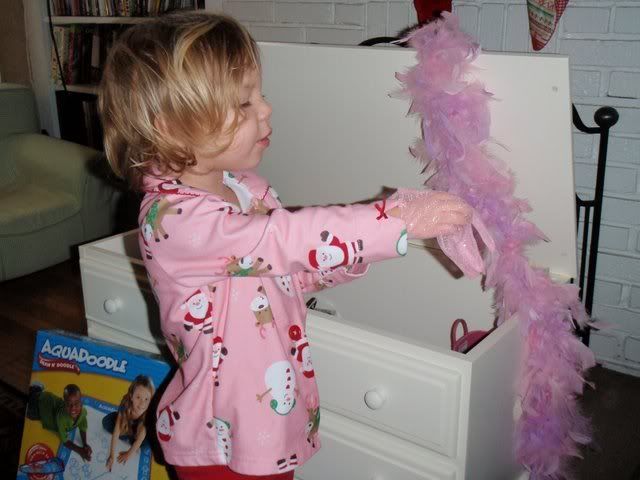 And boots!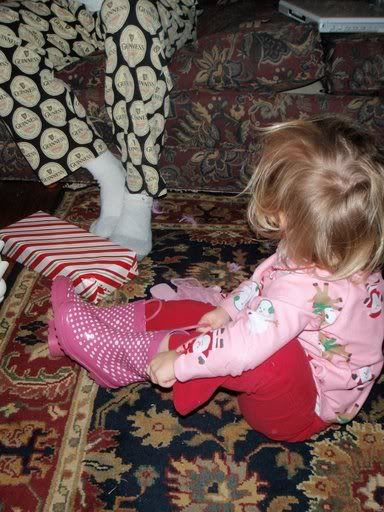 I really, really like this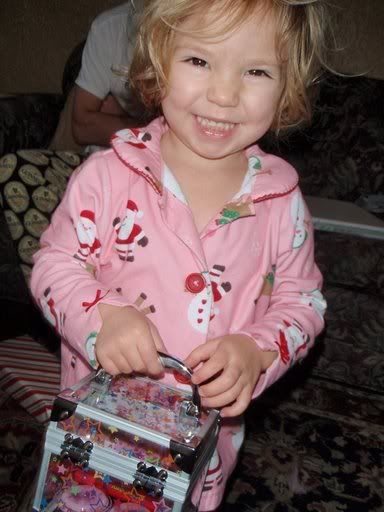 A girl has to keep her lips moisturized, doesn't she?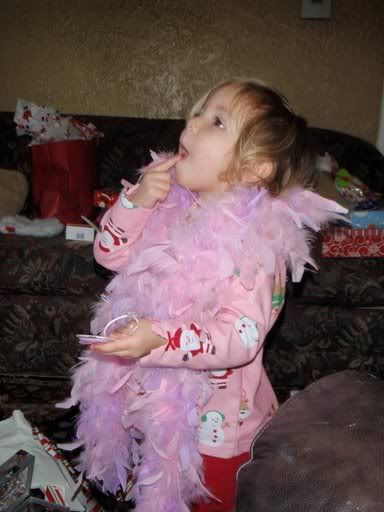 I like sparkly things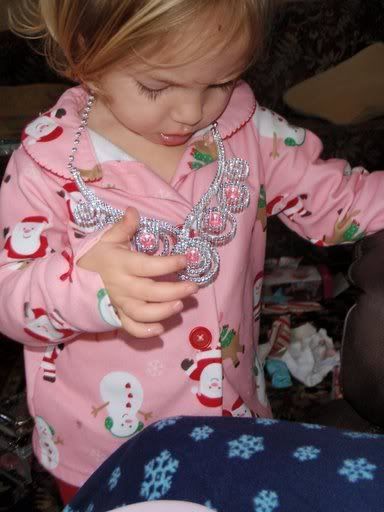 Rah, rah, rah! Three cheers for Santa Claus!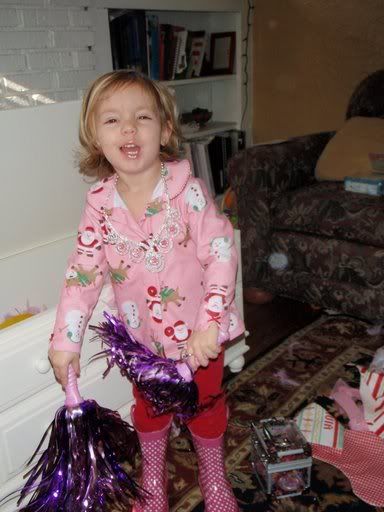 Is there a doctor in the house?