Olivia had her first full day at the beach last weekend. It appears she enjoyed it, though I have it on good authority she didn't really like the sand.

Look out beach! Here I come!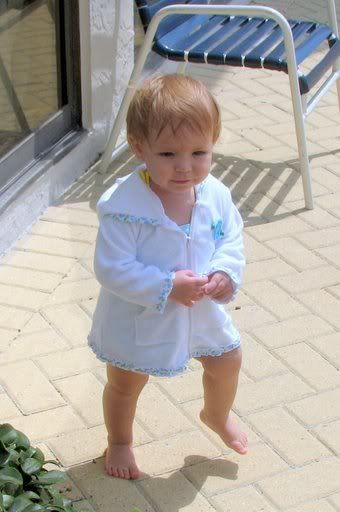 Posing at the seashore.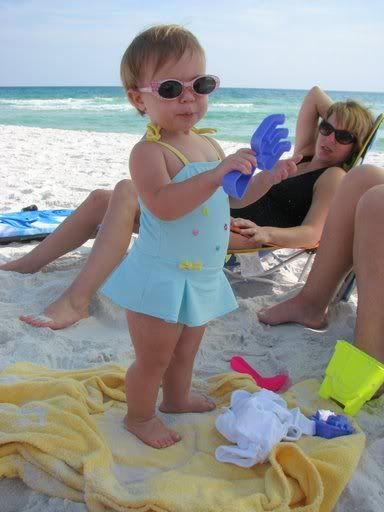 Now let's turn the other way.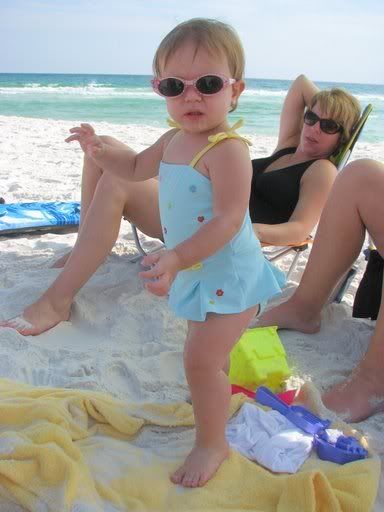 How about a kiss for the camera?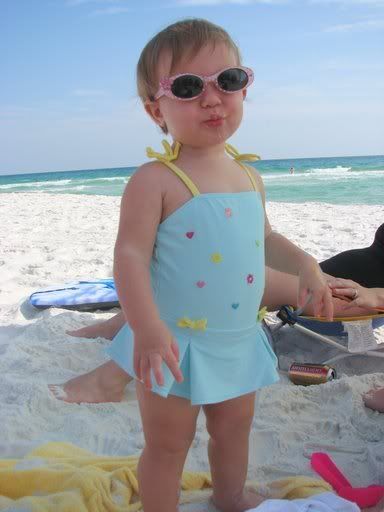 I just LOVE my sunglasses!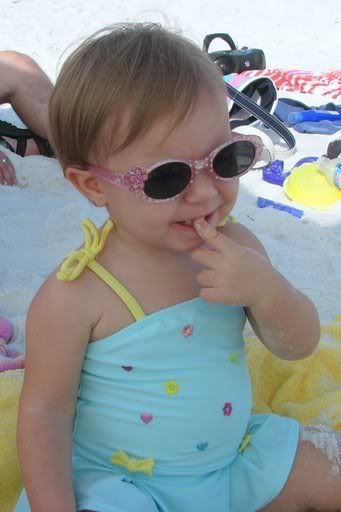 But this pretty white stuff doesn't taste very good.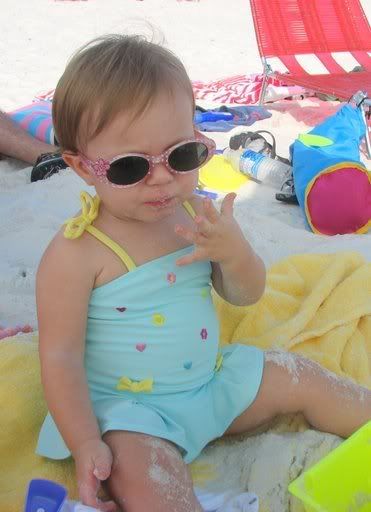 Making a new friend at the beach.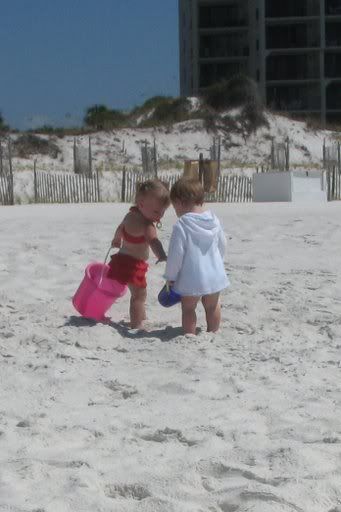 Uh... wait a minute. Come back with the sand buckets.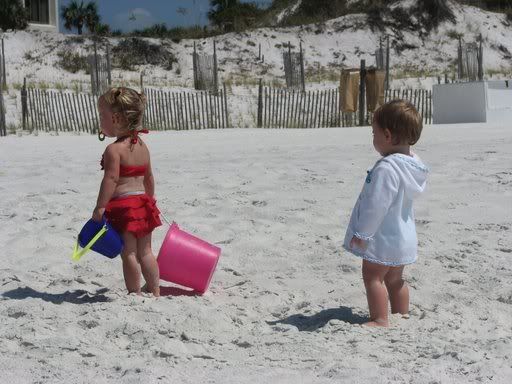 Chilling with Mommy.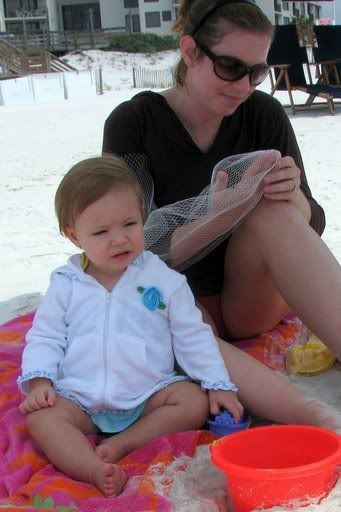 Safe in Daddy's arms.