Last week I went to Birmingham and kept Olivia for two days because her day care was closed. I'll admit I was a little worried about being able to (1) keep up with her and (2) keep her occupied. She's pretty fast, but Grammy can still out-run her, and she does a pretty good job of keeping herself occupied with her toys and books. And she loves to play outside. Unfortunately, Grammy forgot to take her camera to the park so there are no shots of her enjoying the outdoors.
But here's a few photos taken inside.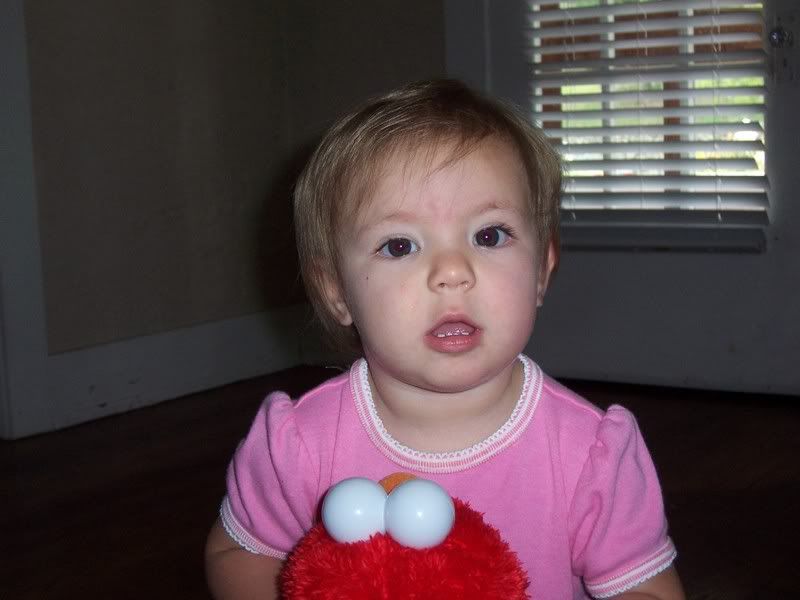 My what a big Koosh ball that is!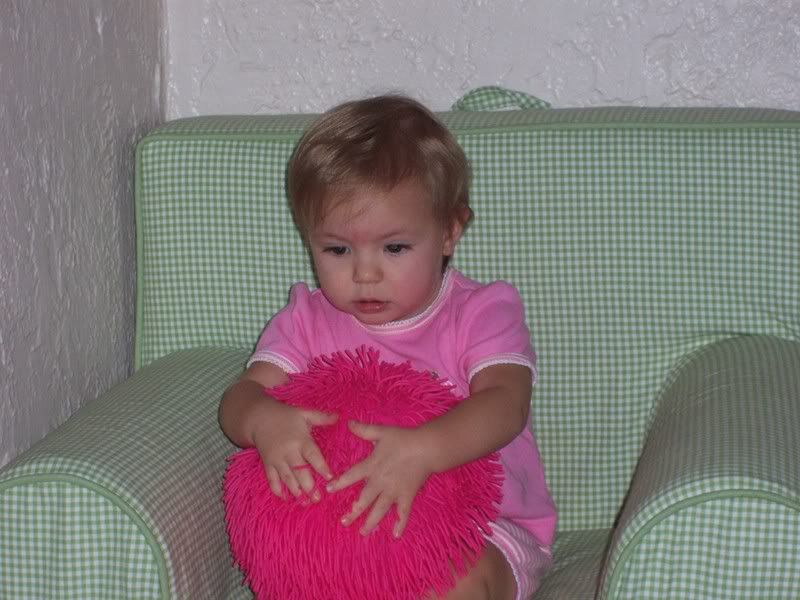 She loves her books. Yay!
In style with her new purse.